Welcome to the Body Magnetic Resonance Research Group!
We are part of the Department of Diagnostic and Interventional Radiology at the Technical University of Munich and we are located in Klinikum rechts der Isar.
Our research focuses on the development of novel Magnetic Resonance Imaging (MRI) acquisition and reconstruction methods with an emphasis on the extraction of quantitative imaging biomarkers. The developed methods are being translated into clinical studies for improving the diagnosis, the therapy monitoring, and the understanding of disease pathophysiology in the diseases of the musculoskeletal system (e.g. osteoporosis, neuropathies, neuromuscular diseases), in metabolic dysfunction (e.g. obesity, diabetes, cachexia) and in body oncology.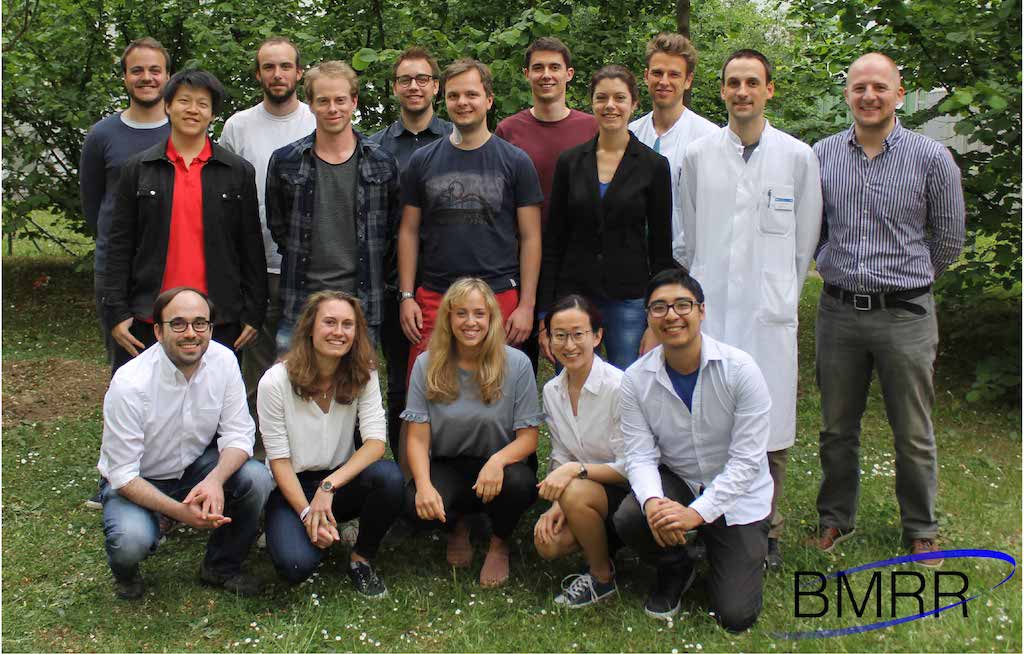 Latest news
Dimitrios Karampinos is appointed to the TUM Faculty of Medicine as Assistant Professor of Experimental Magnetic Resonance Imaging.

"T2 mapping of lumbosacral nerves in patients suffering from unilateral radicular pain due to degenerative disc disease" in Journal of Neurosurgery: Spine DOI: 10.3171/2018.10.SPINE181172.

Fourteen abstracts from our group were accepted for presentation in the 2019 Annual Meeting of ISMRM, including two oral presentations, two power pitch presentations, and ten digital posters. Sophia Kronthaler, Sean McTavish, Christof Bohm and Daniela Franz receive ISMRM Stipends for attending the Meeting in Montreal.

"Differentiating supraclavicular from gluteal adipose tissue based on simultaneous PDFF and T2 * mapping using a 20-echo gradient-echo acquisition" in Journal of Magnetic Resonance Imaging DOI: 10.1002/jmri.26661.

"Measuring large lipid droplet sizes by probing restricted lipid diffusion effects with diffusion-weighted MRS at 3T" in Magnetic Resonance in Medicine DOI: 10.1002/mrm.27561.

subscribe via RSS
Interested in joining our Group?
We are continuously actively looking for motivated physics, engineering, computer science and medical students to join our group and contribute to our interdisciplinary research. If you are interested please contact Dr. Karampinos directly.
Job postings
There is currently no job posting.