Welcome to the Body Magnetic Resonance Research Group!
We are part of the Department of Diagnostic and Interventional Radiology at the Technical University of Munich and we are located in Klinikum rechts der Isar.
Our research focuses on the development of novel Magnetic Resonance Imaging (MRI) acquisition and reconstruction methods with an emphasis on the extraction of quantitative imaging biomarkers. The developed methods are being translated into clinical studies for improving the diagnosis, the therapy monitoring, and the understanding of disease pathophysiology in the diseases of the musculoskeletal system (e.g. osteoporosis, neuropathies, neuromuscular diseases), in metabolic dysfunction (e.g. obesity, diabetes, cachexia) and in body oncology.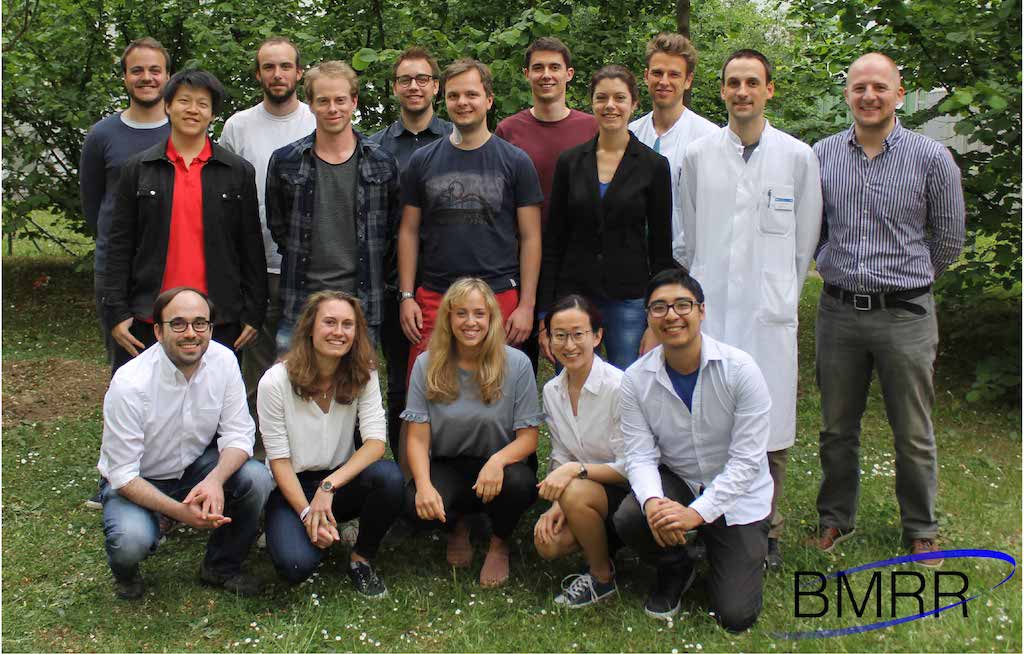 Latest news
The publication of Max Dieffenbach entitled "Improving chemical shift encoding‐based water–fat separation based on a detailed consideration of magnetic field contributions" makes it to the cover of the Magnetic Resonance in Medicine September issue.

"Techniques and Applications of Magnetic Resonance Imaging for Studying Brown Adipose Tissue Morphometry and Function" in Handbook of Experimental Pharmacology DOI: 10.1007/164_2018_158.

Barbara Cervantes successfully defends her PhD thesis and becomes the first doctoral student graduating from our group!

"Improved Brachial Plexus Visualization Using an Adiabatic iMSDE-Prepared STIR 3D TSE" in Clinical Neuroradiology DOI: 10.1007/s00062-018-0706-0.

"Association of paraspinal muscle water–fat MRI-based measurements with isometric strength measurements" in European Radiology DOI: /10.1007/s0033.

subscribe via RSS
Interested in joining our Group?
We are continuously actively looking for motivated physics, engineering, computer science and medical students to join our group and contribute to our interdisciplinary research. If you are interested please contact Dr. Karampinos directly.
Job postings
There is currently no job posting.