Water–fat imaging and fat quantification
Research summary
Our technical work on water–fat imaging and fat quantification focuses on the following directions:
Development of SNR-efficient multi-echo gradient echo acquisition techniques for water–fat separation.
Robust fieldmap estimation in water–fat separation.
Removal of confounding effects in PDFF quantification using both imaging- and MRS-based techniques.
Development of MRS techniques to measure fat unsaturation.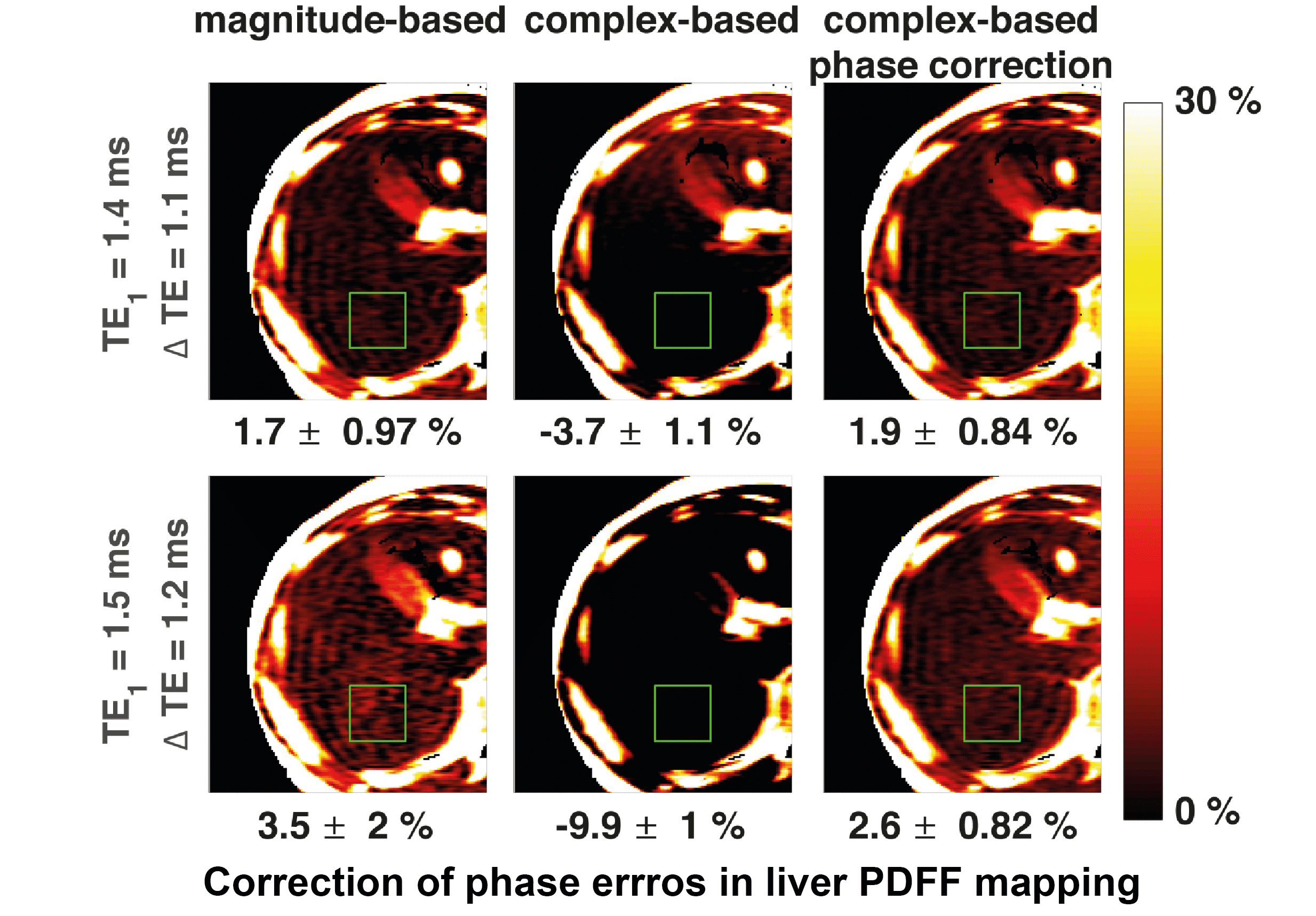 Key publications
Ruschke, S., Eggers, H., Kooijman, H., Diefenbach, M.N., Baum, T., Haase, A., Rummeny, E.J., Hu, H.H., Karampinos, D.C., Correction of Phase Errors in Quantitative Water–Fat Imaging Using a Monopolar Time-Interleaved Multi-Echo Gradient Echo Sequence. Magnetic Resonance in Medicine 78, 984–996.

(missing reference)

(missing reference)

(missing reference)

(missing reference)

(missing reference)