Welcome to the Body Magnetic Resonance Research Group!
We are part of the Department of Diagnostic and Interventional Radiology at the Technical University of Munich and we are located in Klinikum rechts der Isar.
Our research focuses on the development of novel Magnetic Resonance Imaging (MRI) acquisition and reconstruction methods with an emphasis on the extraction of quantitative imaging biomarkers. The developed methods are being translated into clinical studies for improving the diagnosis, the therapy monitoring, and the understanding of disease pathophysiology in the diseases of the musculoskeletal system (e.g. osteoporosis, neuropathies, neuromuscular diseases), in metabolic dysfunction (e.g. obesity, diabetes, cachexia) and in body oncology.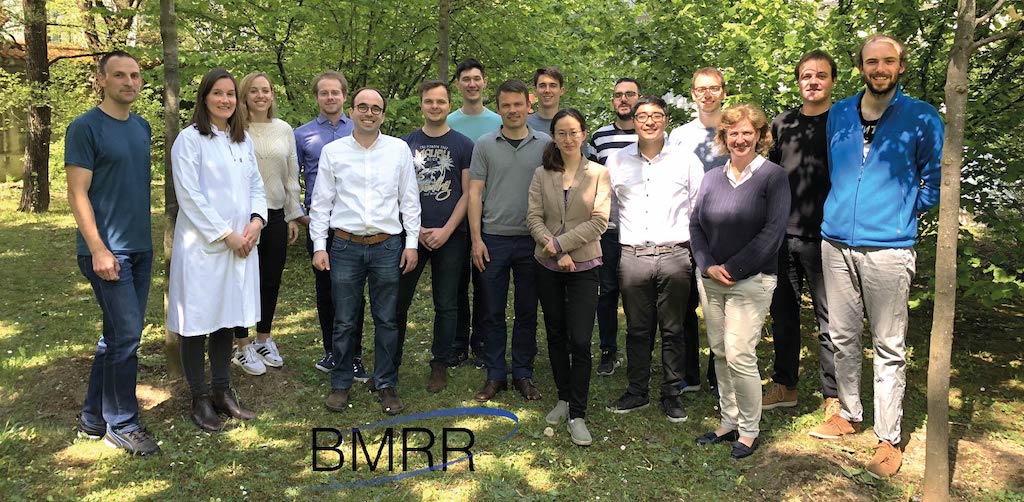 Latest news
"Investigation of the relationship between MR-based supraclavicular fat fraction and thyroid hormones" in Obesity Facts DOI:10.1159/000507294

"Magnetic resonance neurography of the lumbosacral plexus at 3 Tesla – CSF-suppressed imaging with submillimeter resolution by a three-dimensional turbo spin echo sequence" in Magnetic Resonance Imaging DOI: 10.1016/j.mri.2020.06.009.

Dimitrios Karampinos has been elected Secretary of the ISMRM Study Group on Musculoskeletal MR. This is a 3-year post starting at the 2020 Annual Meeting.

"Generalized parameter estimation in multi-echo gradient-echo-based chemical species separation" in Quantitative Imaging in Medicine and Surgery DOI: 10.21037/qims.2020.02.07.

"T2 mapping of the distal sciatic nerve in healthy subjects and patients suffering from lumbar disc herniation with nerve compression" in Magnetic Resonance Materials in Physics, Biology and Medicine DOI: 10.1007/s10334-020-00832-w.

Ten abstracts from our group were accepted for presentation in the 2020 Annual Meeting of ISMRM, including one oral presentation, one power pitch presentation, and eight digital posters. Sophia Kronthaler, Chrstoph Zoellner, Sean McTavish and Christof Bohm receive ISMRM Stipends for attending the Meeting in Sydney.

Our Group presents one oral presentation (Christoph Zoellner) and one poster presentation (Sophia Kronthaler) at the 2020 ISMRM Workshop on Data Sampling & Image Reconstruction in Sedona, AZ, USA. Sophia Kronthaler receives a trainee stipend for attending the Workshop.

"Reduction of vibration-induced signal loss by matching mechanical vibrational states: Application in high b-value diffusion-weighted MRS" in Magnetic Resonance in Medicine DOI: 10.1002/mrm.28128.
Interested in joining our Group?
We are continuously actively looking for motivated physics, engineering, computer science and medical students to join our group and contribute to our interdisciplinary research. If you are interested please contact Dr. Karampinos directly.
Job postings
Our group has currently the following openings: